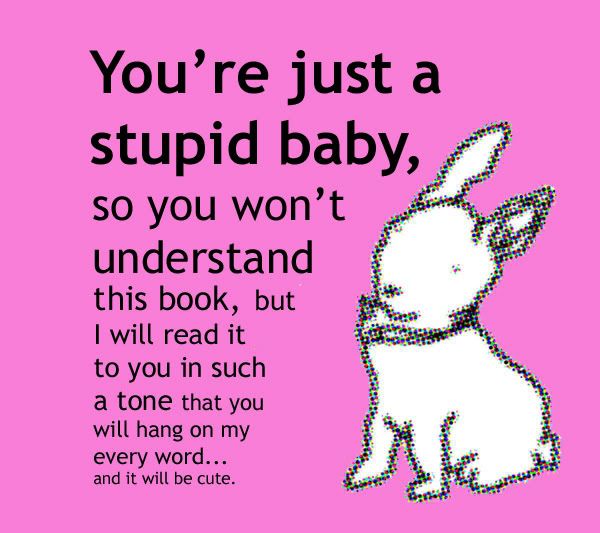 Is there anything more lame than a baby shower? (Except maybe a blatantly gift-grubbing-instead-of-celebrating-the-couple bridal shower?) I mean, oooh, smelly diaper games! Let's wrap toilet paper around the mom-to-be's belly. Guess how many (insert candy here) are in the bottle? Mawhahahaha.
I say this because as of about 20 minutes ago, my friend Ginny and I are currently PLANNING a baby shower. Of course, neither of us are married. Or have children. Or, uh, for the most part, like children. But we love our friend Kathleen and are dedicated to the cause of planning a decidedly non-sucky soiree. We want it to have, as Ginny says, "elegance with an edge."
This leads me to several new-found bits of wisdom: No matter what terms you Google, whether it's "hip baby shower," "chic baby shower," "modern baby shower," even,
cringe
, "hipster baby shower" ... THEY ALL PRODUCE LAME RESULTS. (Full disclosure, I searched "anti-baby-shower" and got exactly
one promising hit
.)
Seriously. I know I'm not the only one who thinks this way. Women are smart. And dynamic. And funny. And creative. And we get together to try to figure out that "erpcaiif" is really just a jumbled-up version of "pacifier" or guess what the melted candy bar is that we stuck in a diaper??? REALLY!?
Hostess etiquette my ass.
So, now I'm stumped on what exactly we should be doing. Ginny, the epicurean, is going to deal with food. I'm in charge of activities. (Incidently, we're stilling working on important thing, such as dates. Locations. Etc.) I was thinking of creating snarky/saucy madlibs? I know there's the whole decorate-a-onesy thing. Maybe having everyone offer some words-of-wisdom for the new mom? Something involving children's literature? Maybe a game of "Celebrity Baby or Just a Noun?" (Ahem: Apple. Trick question, it's both.)
I don't know. And Google won't help. That's why I need you. Save me. Save us. Save the shower.